---
Adeptio is a healthy drink made with clean, natural healthy ingredients, flavoured by Fruit!
Our collection of drinks - Energy. Electroyltes. and Immunity promote Energy, Balance and Focus.
Delicious alternatives to the traditional energy drinks with No Caffiene and LOW Calories.
Packed to the brim with Vitamin D, our natural energy is made from L-Theanine, Vitamins and Minerals.
Healthy Hydration in a can!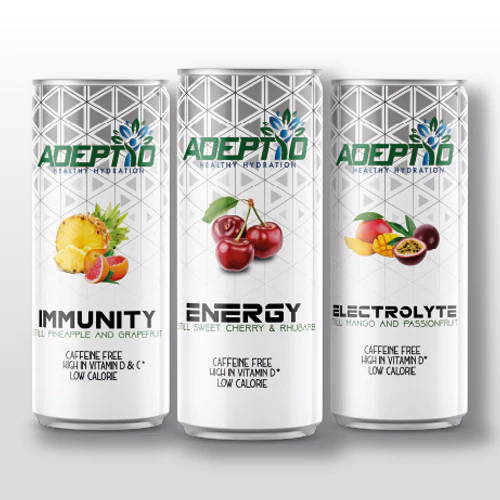 WE ARE NATURALLY HEALTHY...!

We have listed our KEY ingredients below,
You will find further ingredients and nutritional values for each of our blends.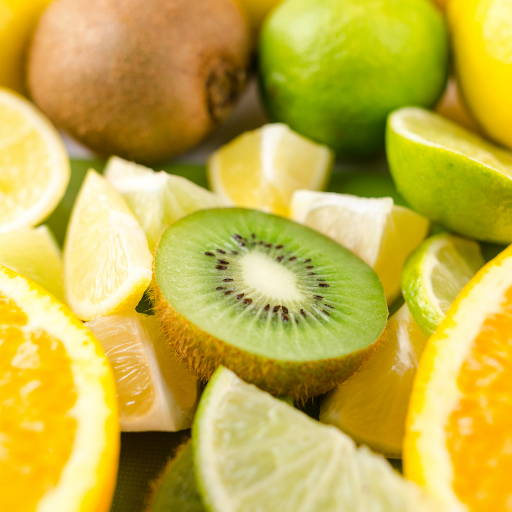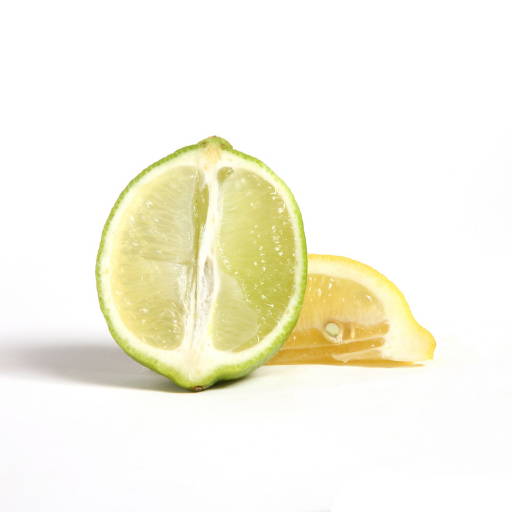 Your body produces vitamin D naturally when it's directly exposed to sunlight. You can also get vitamin D from certain foods and supplements to ensure sufficient levels
VITAMIN D has several benefits
It regulates calcium & phosphorus absorption in the body helping normal function of our immune system.
Essential for bone growth and development
Helps reduce stress and anxiety
L-Theanine is an amino acid primarily found in Green and Black Tea D.
A super important nutrient which has many advantages.
It aids managing stress and anxiety. It promotes focus and concentration.
It has been found to aid sleep and boost the immune system  
We all need Electrolytes to survive.
Electrolytes are essential for a number of functions in the body. They help balance water and your bodies PH Levels.
They aid the movement of nutrients in and out of our cells ensuring our organs work how they should!
---
Water, Sweet Cherry Juice from concentrate (13%), Lemon Juice from concentrate (8%), Magnesium Citrate from Marine origin), Panax Ginseng Extract (0.3%), Natural Flavourings, Green Tea Extract (20% L-Theanine), Vitamin & Mineral Blend (Ascorbic Acid (Vitamin C, Ferrous (Iron ii) Citrate, Nicotinamide (B3), Copper Gluconate Anhydrous, Calcium Pantothenate (B5), Pyridoxine Hydrochloride (B6), Riboflavin (B2), Thiamine Hydrochloride (B1), Methylcobalamin (B12), Potassium Iodide, Biotin (B7)), Sweetener: Steviol Glycosides, Cholecalciferol (Vitamin D3)
---
Water, Mango Juice from concentrate (20%), Passionfruit Juice from concentrate (7%), Lemon Juice from concentrate (2%), Electrolyte Blend (Sodium Chloride, Calcium Bisglycinate, Potassium Bicarbonate, Magnesium Chloride), Natural Flavourings, Sweetener: Steviol Glycosides, Cholecalciferol (Vitamin D3)
---